Màn hình chuyên dụng LCD Sony PVM-741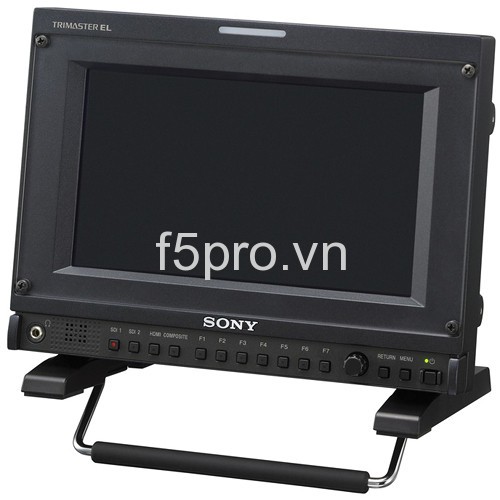 The Sony PVM-741 7.4" TRIMASTER EL OLED Monitor is a high performance 7.4" (188mm) black finish monitor designed with 2x 3G / HD / SD-SDI inputs and smart functions and features. By optimally combining Sony's OLED (Organic Light-Emitting Diode) display panel technology with a 10-bit panel driver and Sony's processing technology, this monitor delivers good high picture quality, high quality black performance, a wide color gamut, and quick pixel response with virtually no motion blur. In addition to this picture performance, PVM-741 monitor's hallmarks are its mobility and the smart and convenient features required for a small monitor.

This monitor is ideal for a wide range of professional monitoring applications, including use in an studio camera monitoring, outside broadcast, on set acquisition for digital cinema, field production, editing studio, and even research and development.
Note: 7.4" (188mm) viewable area, measured diagonally.